En wat speelde er op deze datum in de Groninger Bioscopen in 2004?
Hm,.. vooral Harry Potter and the prisoner of Azkaban zo te zien.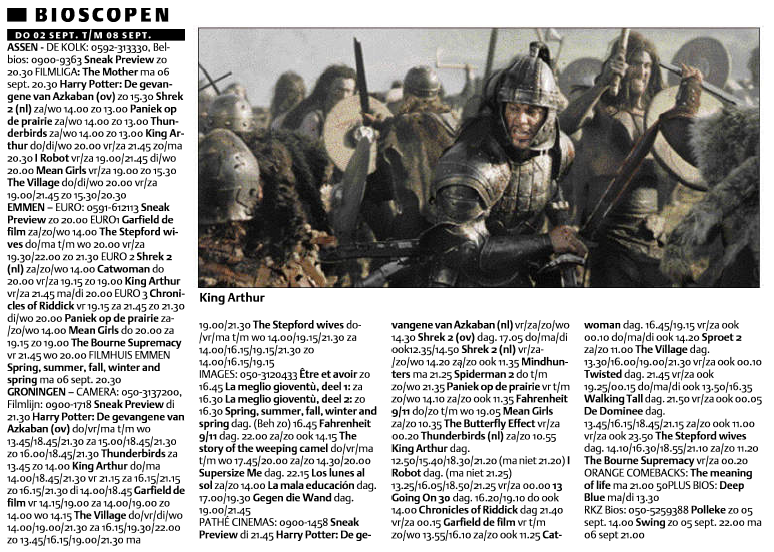 Oké,.. nog eens tien jaar eraf:
1994
Aha! Beverly Hills Cop 3, Speed, Demolition Man in City, heb 'm gezien in Camera, dat was dan kennelijk paar weken daarvoor.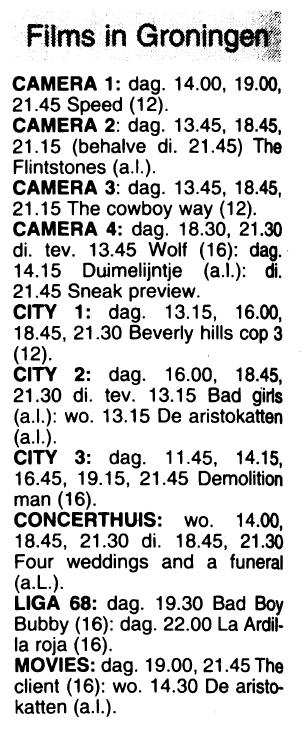 En om het af te leren: 1984 dan ook maar eens.
1984
En zelfs hier heb ik er een aantal van gezien destijds. Police Academy, Lasiter, Indiana Jones en Romancing the Stone.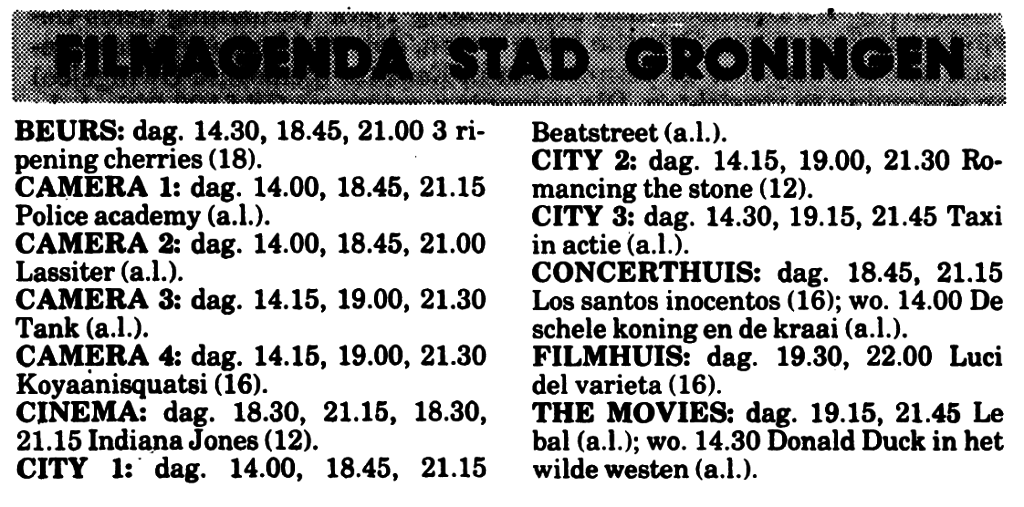 Nou, vooruit dan: 1974 ook maar dan!
1974
Ha, de Beurs. Viespeuken! 😛
Ik ken The Exorcist, My Name is Nobody en Scorpio. Allemaal natuurlijk pas een jaar of tien later gezien.